Our Services

Find Loan Products We Offer

Whether you're buying your first home or your dream home, we have a mortgage solution for you. Get your custom rate quote today.
Get Pre qualified Now

We're committed to helping you refinance with the lowest rates and fees in the industry today. Check out our Low Rates, Calculate your Payment, or Start the Process Today!
Learn More

Our Secure Application takes about 12 minutes to complete, and is required for a "Pre-Approval." You will be contacted once your application is submitted. Submit your Application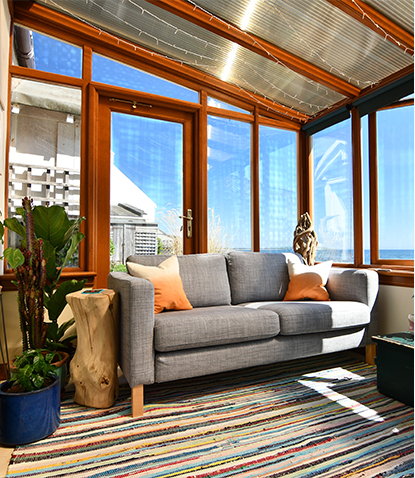 Take a seat. Relax.
We know that each customer has specific needs, so we strive to meet those needs with a wide array of products, investment tools, mortgages, and best quality service with individual attention.
Today's technology is providing a more productive environment to work in. For example, through our website, you can submit a secure loan application or pre-qualify for a home loan. You may also evaluate your different financing options by using our interactive calculators and investigating various mortgage scenarios.
VA Loans in Colorado Springs, CO
Welcome to the official site of Pine Creek Financial Group llc. We are a full service mortgage company based in Colorado Springs, CO. We specialize in VA Loans in Colorado Springs. We also serve the surrounding cities in El Paso County. Whether you are buying a home or refinancing in any of these zip codes: 80920, 80919, 80831, we can help you realize your dream of home ownership or save you money when getting your new lower monthly payment.
In terms of Purchase Loan programs, we offer the following:
FHA | VA | USDA | Jumbo | Commercial | Conventional
Refinancing? We can help you with that, too!
We offer a wide range of refinance options, designed to best meet the needs of local borrowers. If you're looking for cash out, or to just get a better rate and term, we can assist you. We offer the following Refinancing Programs:
FHA Streamline | FHA Cash Out | FHA 203k | VA Streamline | VA Cash Out | USDA Streamline | Conventional | Commercial | Jumbo
What makes Pine Creek Financial Group llc unique is that we offer the following niche programs as well: Self-Employed, Business Purpose.
Contact Pine Creek Financial Group llc today to discuss your mortgage loan options, and find out which loan program will best suit your needs.
WHAT PEOPLE SAY

Some of our Awesome Testimonials
I'm finally getting to this review after 6 months, but Dave Austin is a blessing! He helped me during one of the most stressful times of the year (Christmas) and was able to get me into a home with my kids. I didn't think I would be approved for a loan but he worked hard and made it happen! It was very painless as well! I recommend Pine Creek Financial because of Dave! Thank you!
Dorrinda & Kidds
Colorado Springs
Very Happy with the whole process. David Austin kept me informed and communicated with me through the whole process. Even with the closing happening during the COVID-19 Stay at Home, it went smoothly. I would definitely use David and Pine Creek Financial Group.
We can't thank David enough for all the hard work he put into our VA streamline. He took the time to explain every part of the process, and found us the lowest rate available. Very highly recommended!!!
David did a great job making sure we got a the rate we were looking for, was always very responsive to my questions and explained things very well about everything in the process. It was fairly simple to upload documents during the covid crisis. I would recommend Pine Creek to everyone interested in a refi! I will call them again if the rates ever get better than what I have now.
Andrew Honigbaum
Colorado
Showed concern and care, to my needs to make sure we found the right mortgage that fit my needs. They were upfront about everything and very clear about the steps and what was going to happen. Delivered on everything that they said they would. I'd recommend them to anyone and everybody!
David Austin and the rest of the team at Pine Creek Financial Group are truly amazing at what they do. David is exceedingly professional, responsive, and relentless on ensuring he finds the best solution for your needs. As a first time home buyer, I had numerous questions in regards to the lending process, industry terminology, etc. David was more than happy to assist me with each occurrence and never made me feel like I was inconveniencing him. He kept me well informed at every step of the lending process and secured me a loan at a great rate. I would absolutely recommend David Austin and the PCFG. I will be a repeat customer in the future.
Tyler Torres
Colorado Springs
Dave got my refi done in record time and things were extremely straight forward. Slight hiccup through no fault of theirs but they got it sorted quickly, without any extra stress for me. From first email to first payment made within 30 days. Quick and easy.
I had several problems with my credit, I was guided all the way to get my credit score where it needed to be. They made the whole process smooth. He went out of his way several times to reassure me that getting the loan a sure thing. His guidance made getting the loan possible. Because of Mike and the whole team behind him, I am now in a perfect home of my OWN. I am very grateful that I went through Pine Creek. I highly recommend them.
Michelle Cole-Chappell
Pueblo
Schedule a Consultation with a Mortgage Advisor Today!
We monitor the market and manage your options so that you can have the best information to make the best loan decisions.